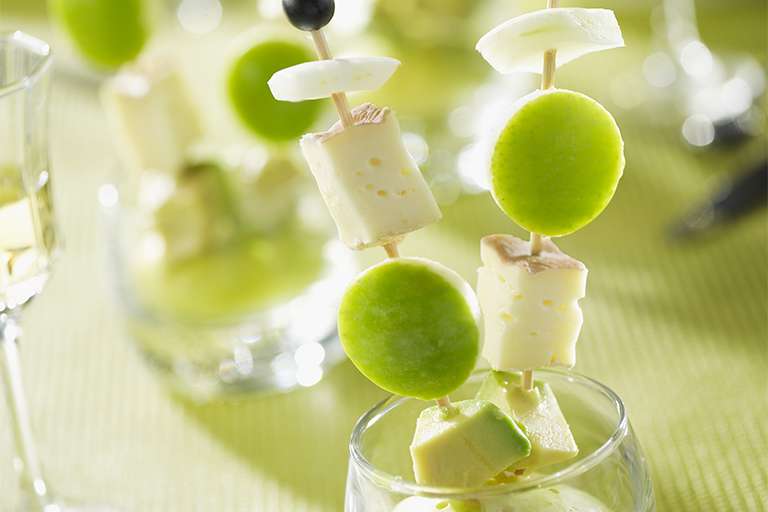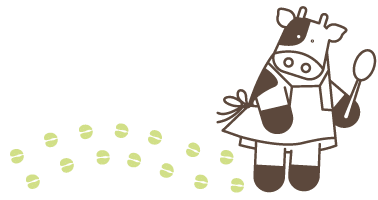 1 Roucoulons
2 avocadoes
1 Granny Smith apple
1 fennel bulb
1 small piece of ginger
2 tbsp of oil
1 tsp lemon juice
Preparation
Dice the Roucoulous in big cubes.
Peel and destone the avocadoes, then dice them.
Wash the apple and remove its core, then slice it.
Cut the fennel into regular pieces.
Make the vinaigrette with the oil and lemon juice. Grate finely the ginger and add to the vinaigrette.
With a brush, baste the avocadoes with the ginger vinaigrette.
Create the skewers with the cheese, avocado cubes, apple slices and fennel and place them on a couple of seasoned baby spinach.